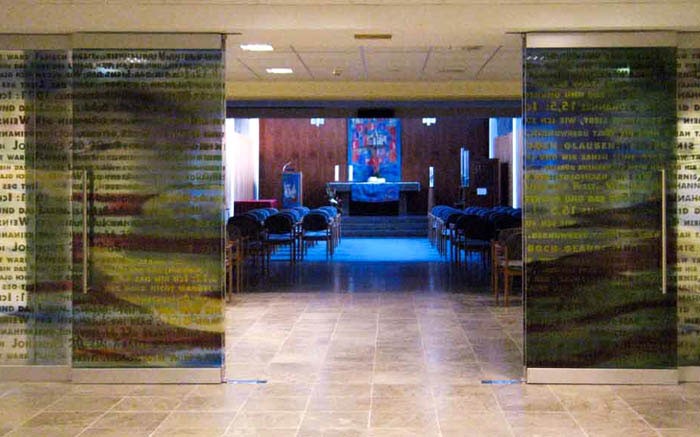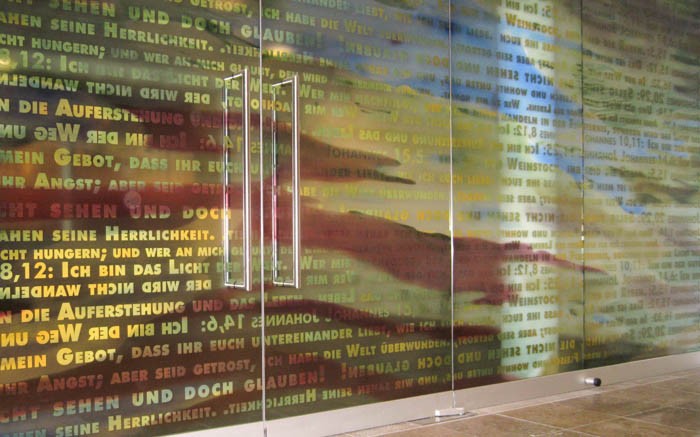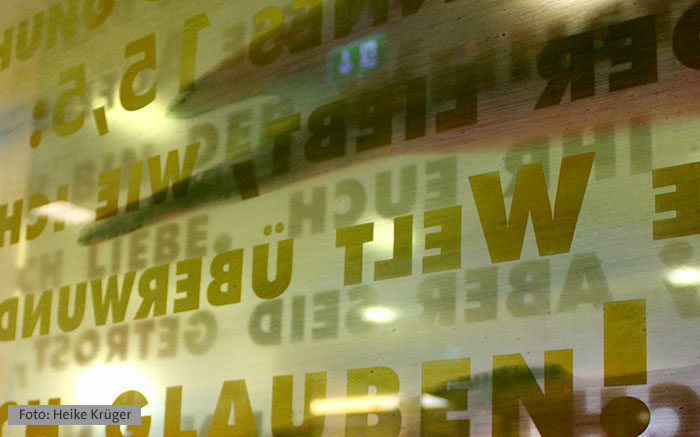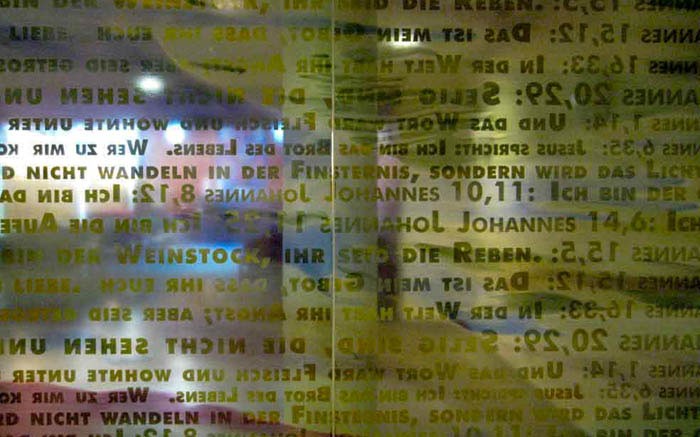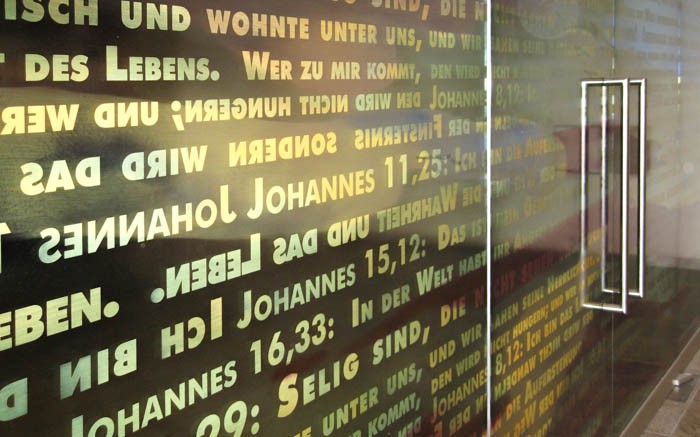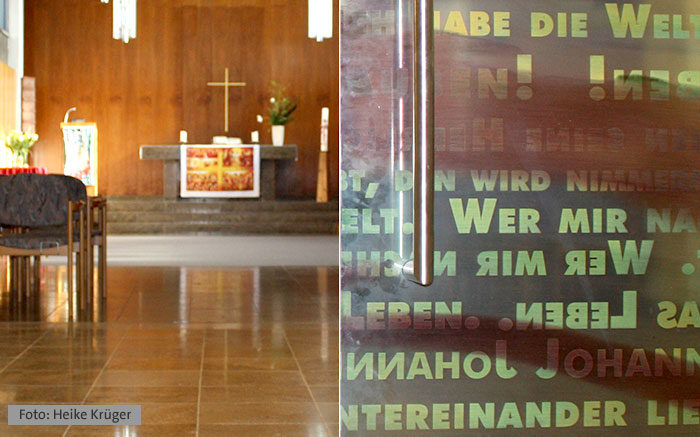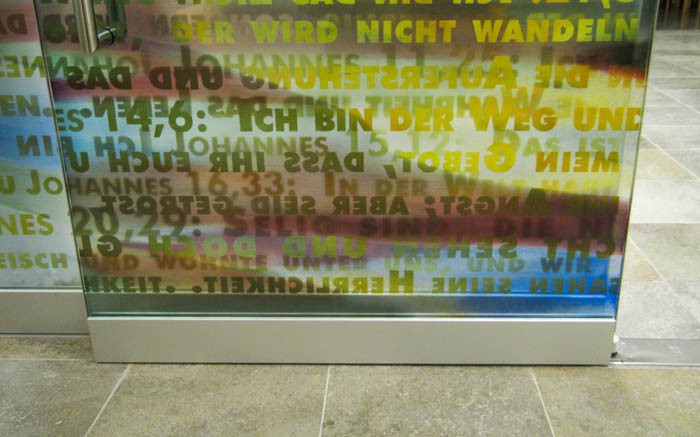 Hufelandhaus in Frankfurt/Main describes itself predominantly as a retirement and nursing home although it also offers other social services.
Client: Protestant Association for the Inner Mission, Frankfurt/Main
Architects: Klosa + Haibach GmbH, Architekten + Ingenieure, Oberursel/Taunus
Glass painting Design: Bernd Fischer, Offenbach/Main
Execution: Glasmalerei Peters/Judith Geilhaupt, Paderborn
Montage: Glasbau Frommen, Offenbach/Main
Completion: November, 2009
Functional glass painting
Two connected rooms dedicated to sacral and contemplative use were to be separated from the building's more active corridor and entrance area. Fire protection requirements suggested a transparent dividing wall made of glass. A two-winged solid glass door mounted barrier-free in the middle of the glass wall was designated as the entrance. As the outside wing needed to be open when services were not taking place, the design of the glass wall and door had to look equally effective when both opened and closed. The overall measurement of the glass wall is approx. 241 x 710 cm.
Foundation of glass wall design
The entrance area gives an impression of what you can expect inside and is thus of special importance. My design aimed to unite the colors of light with the words of the eternal so that the special situation of the building and the concrete usage of the room would corresponding optically with the design.
Present, eternity, transience, life-moving events are aspects which played a large role in the design. The movement-filled color surface is infused with the words of selected bible. The text fills the entire glass and with its continuous appearance gives the organic movement-filled colored and transparent picture motif an optical reference. The starting point for the glass painting was a water color of a moving water surface which I painted at sunrise on the Main.
Glass painting
Transparent, highly light-resistant enamel colors were applied to the six partially sand-blasted clear glass surfaces in various processes. The samples which were produced by Glasmalerei Peters were examined in the light conditions at the location and adjusted according to the conditions there.
» Informations-Download (german pdf)
» Ansprachen der Auftraggeber zur Einweihungsfeier (german pdf)
» Frankfurter Rundschau vom 19.02.2010 (german pdf)
» Frankfurter Neue Presse vom 20.02.2010 (german pdf)
» Glasbau Frommen
» Hufeland-Haus