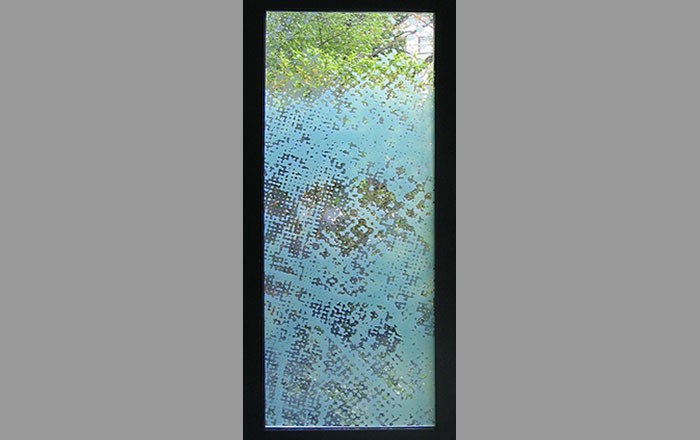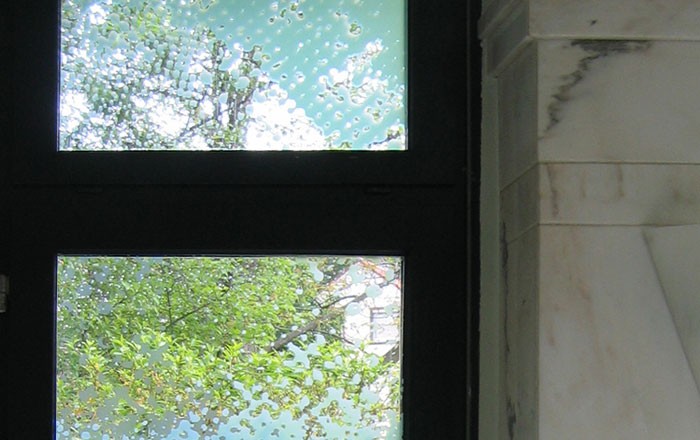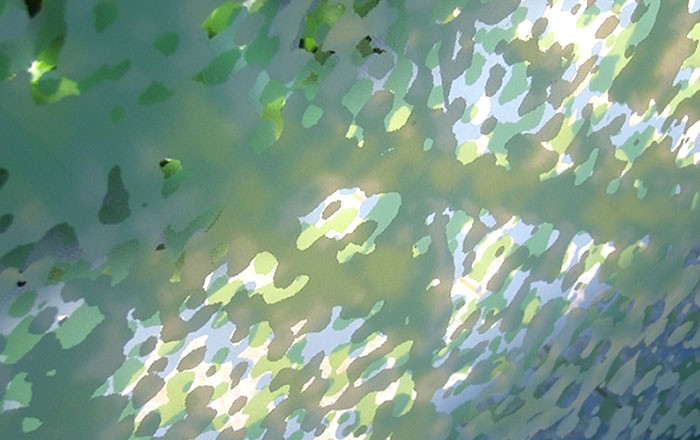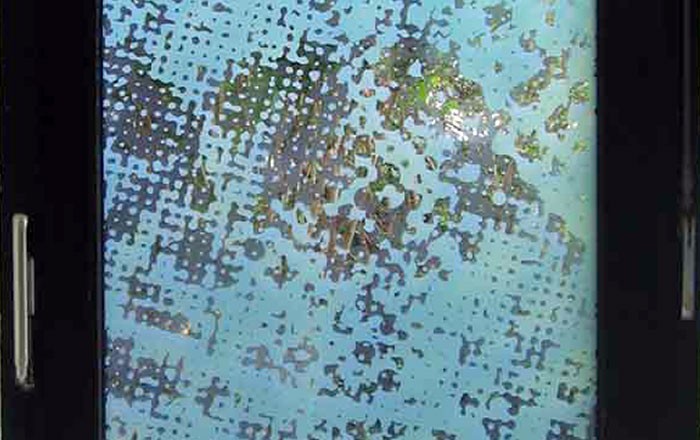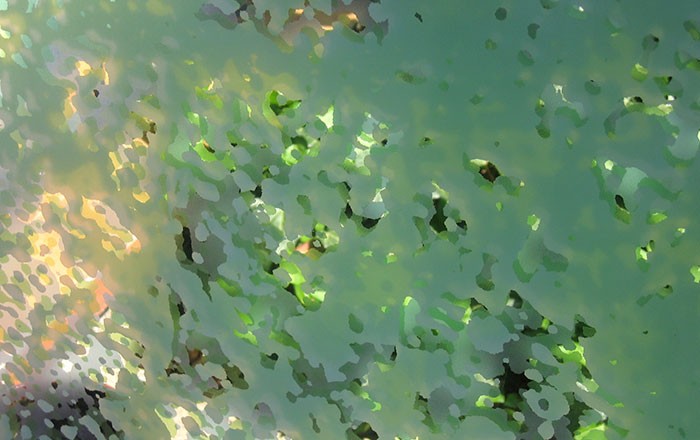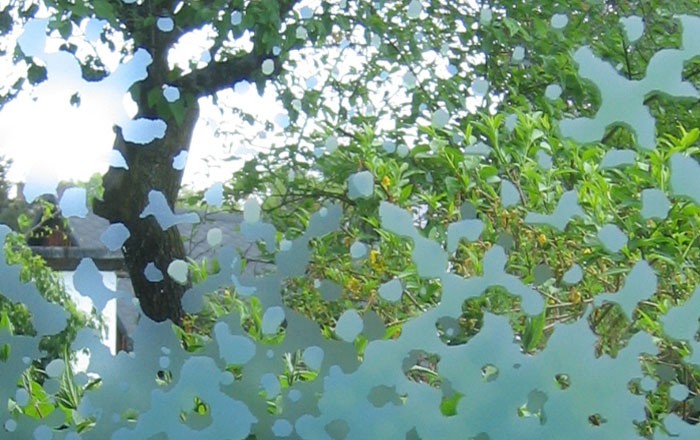 Assignment
The panes of an existing outside door (door wing and overhead light) in the garden house of a private residence were to be replaced by glass painting.
Artistic solution
The open grid motif and the use of one other color for each pane create a complex optical overall structure in which the visible surroundings are integrated as a contributing factor. Changing light situations influence the dominance of colors.
Individual panes were processed further to form a triple-layer thermopane glass laminate which responds to respective lateral views and the changing light situation.
Technical details
Outside door, door wing and overhead light, black recessed wooden frame, layered thermopane glass laminate, safety glass
Type of glass: 4 mm white glass
3 panes: 1,83 x 0,70 m und 0,55 x 0,70 m
Colors: Ceramic paints for glass (some containing precious metals)
Printing motif
Computer generated grid motive.