Anne-Frank-commemorative photo wall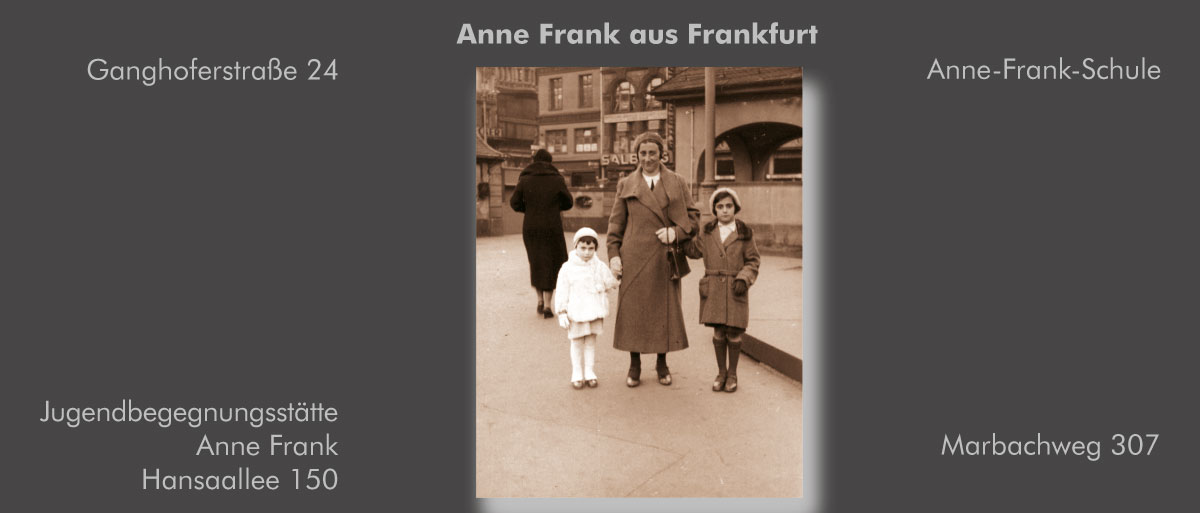 Anne-Frank-Commemorative photo wall, Dornbuschpassage, Frankfurt am Main
2009
Assignment
Design and execution of a large photo wall for an underground railway passage in the district of Eschersheim, Frankfurt/Main. The aim of the assignment was to recall the life of Anne Frank in Eschersheim, Frankfurt/Main. At the same time there was to be a reference to the youth group named after Anne Frank and her life, and the Anne Frank School, both in Eschersheim.
Text and photo motif: Supplied by the client.
Creative decisions
The photo enlarged to ceiling height casts a negative shadow or a light (both describe the situation aptly). The negative shadow is cut off below at the edge of the picture and thus points beyond the picture field into the real habitat of Eschersheim.
I can also say that the light cast from Anne Frank's family photo continues into the underground passage. The chosen coloration, a medium to dark grey base and the brown to red tones of the picture have an opposing effect and cannot be experienced as a pleasant harmony. Something unsettling remains.
The luster of the photo wall (caused by technical factors) distances the photo wall in experience but at the same time pulls it wholly into the present. The many possible points of observation result in the fact that observers, passersby and architectonic space also appear on the surface and are thus like an external component of the photo wall.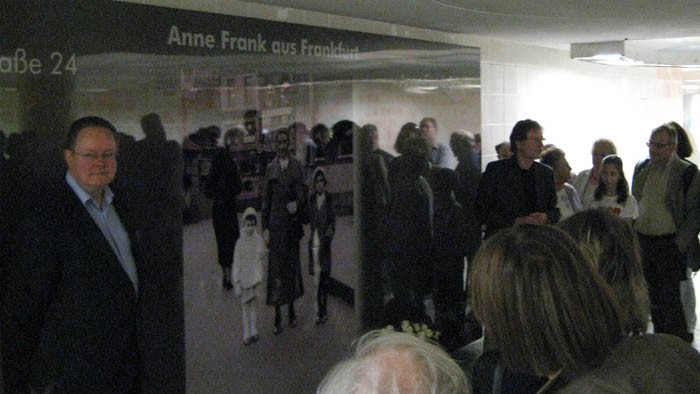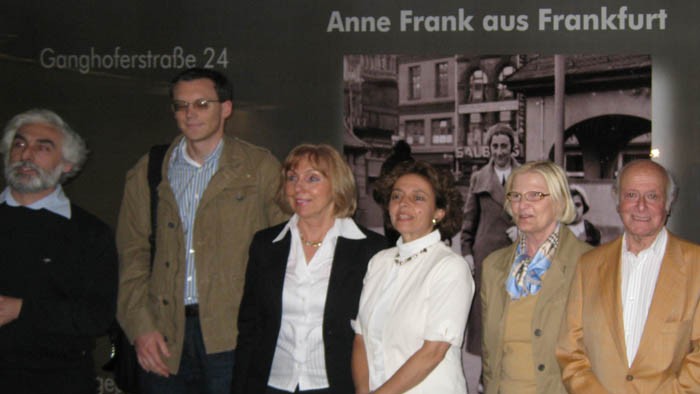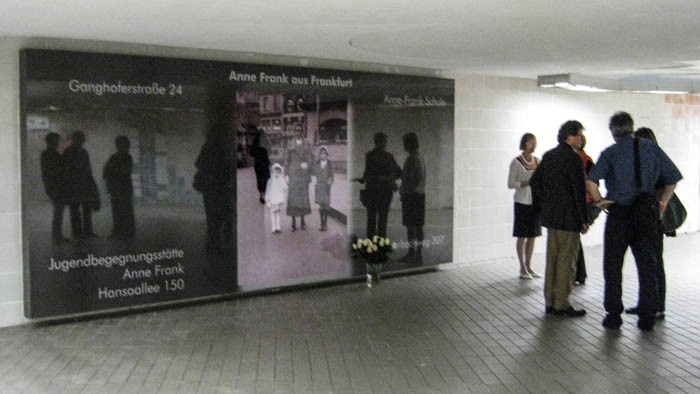 12.06.2009 Inauguration ceremony: Speech by Ortsvorsteher, OBR 9, Friedrich Hesse
Execution
Material: Printed synthetic foil
Format: Overall format of the plate is approx. 22 cm (h) x 530 cm (w) x approx. 14 cm (d)
Image format: approx. 190 cm (h) x 142 cm (w) ;
Photo processing: Accentuation of Anne Frank Montage: Concealed on Aludibond
Period of project: February 2009 – May 2009