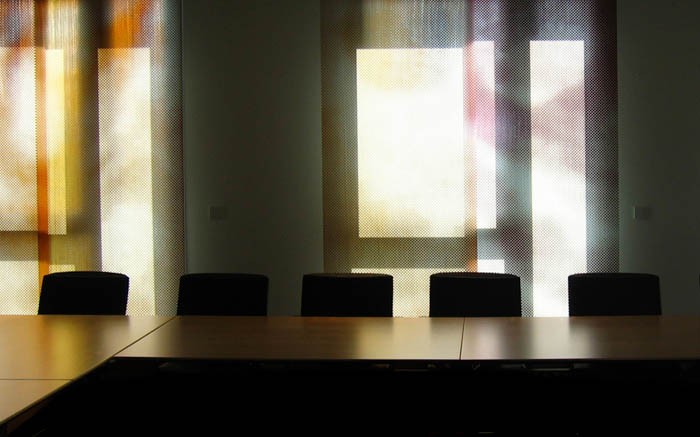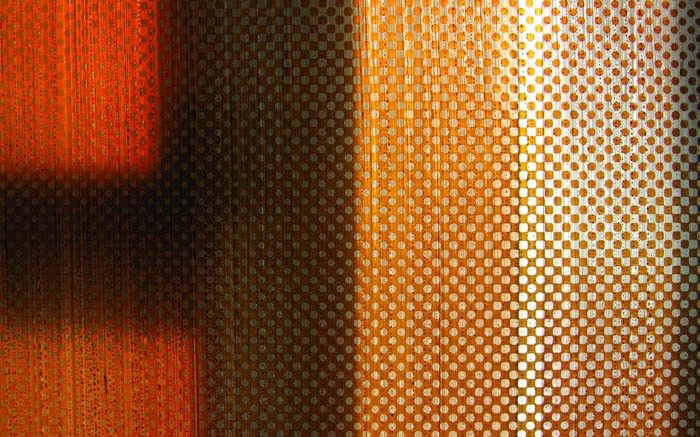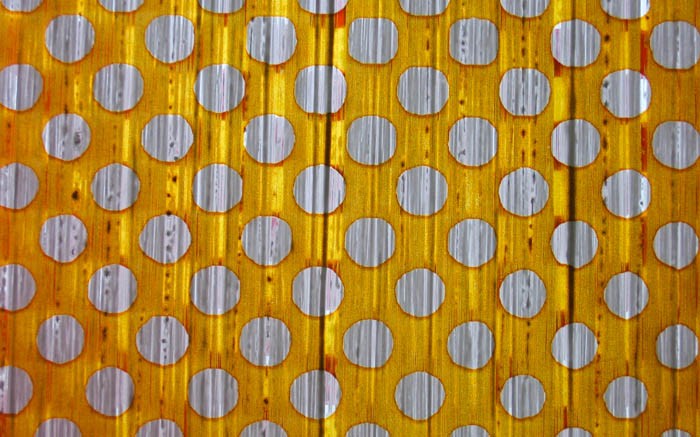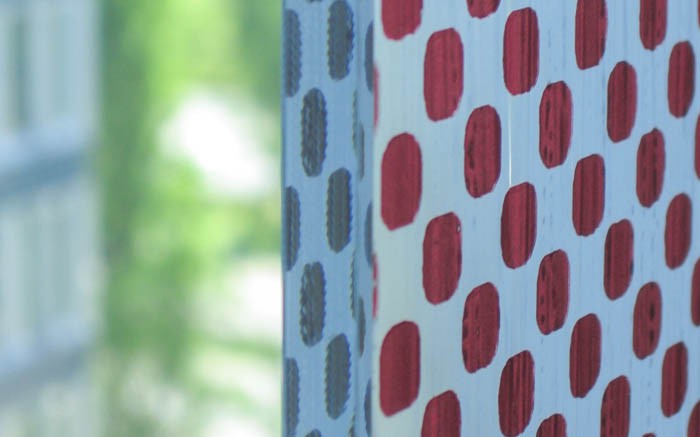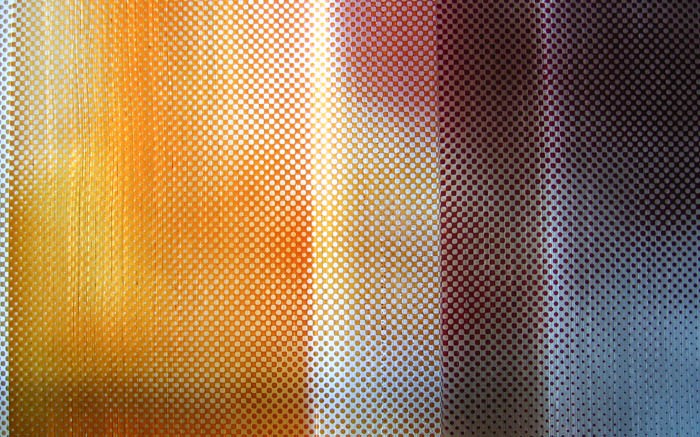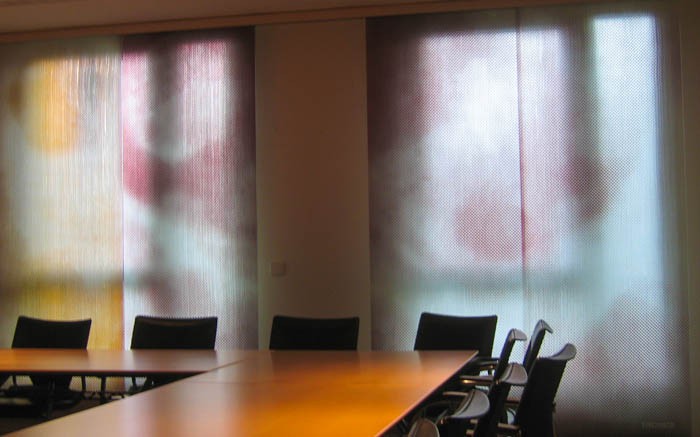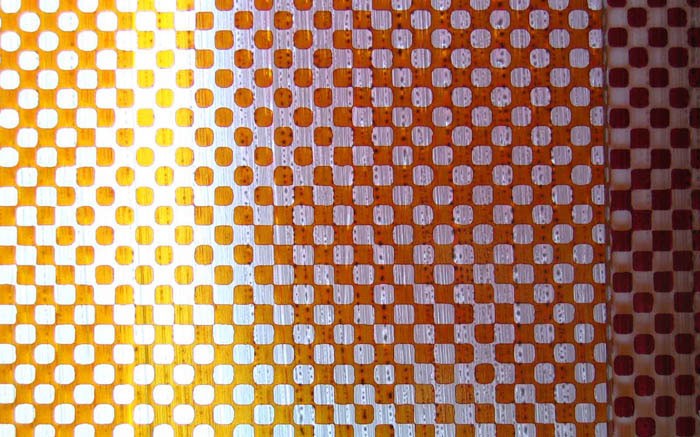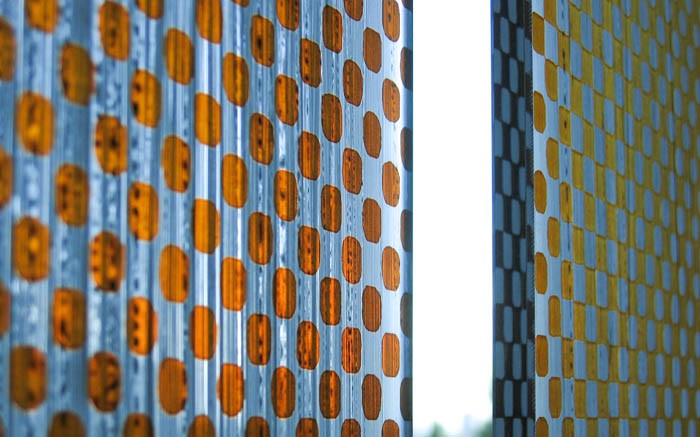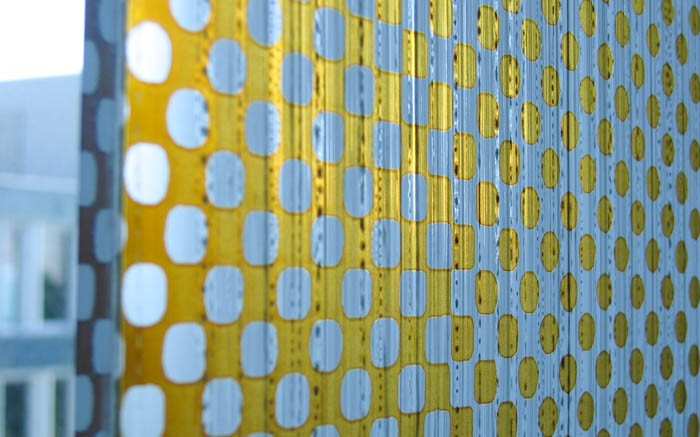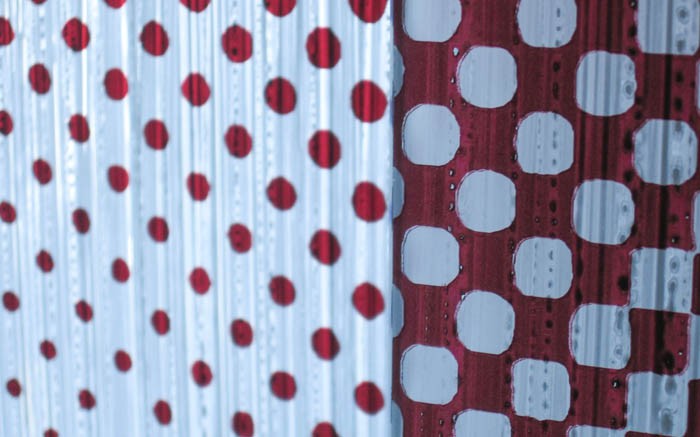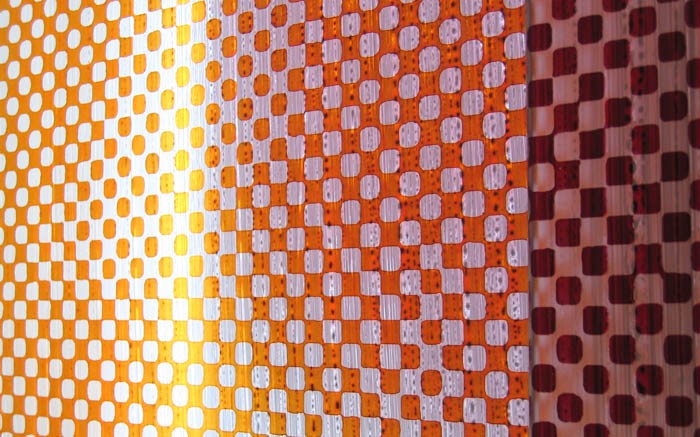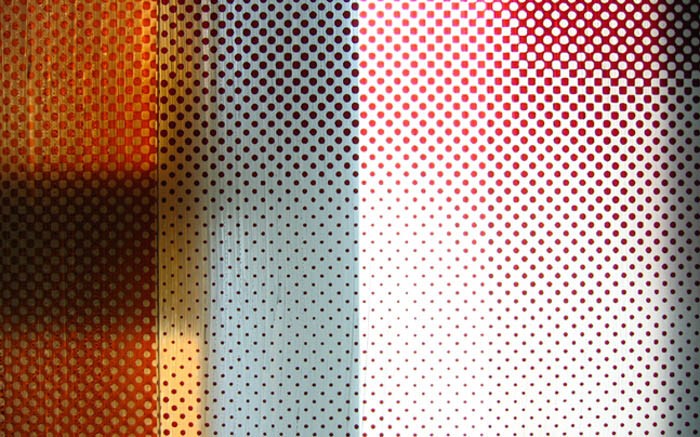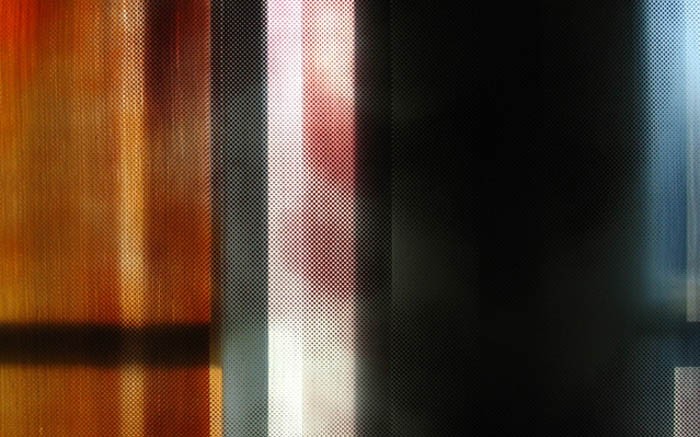 Assignment
A security gap in the conference room of a Frankfurt bank was to be closed in a functional and artistic way. In concrete terms: A conference room with projection wall which could be directly seen into from the outside was, when required, to be capable of being closed optically by a medium which offered visual privacy, maintained the transparency of daylight and had a stimulating effect on the room and its users.
Illustrations
Shots of the glass painting in its entirety and in partial sections. At times with glass plates placed behind one another.
Functional solution
Bernd Fischer, a student of Michael Croissant at the Städel School of Art, Frankfurt was given the job of solving this assignment. His first study course at the Offenbach School of Design was brought to bear. He had learnt how essential it was to combine design and function.
To maintain the transparency of the room he choose 1 cm-thick glass printed with ceramic colors. The technique used for guiding the glass panels meant that the six glass walls could be pushed into position as desired in front of the window.
Artistic solution
Each glass wall (260 cm high, 95 cm wide) is printed with an artistically adapted x-ray section of the Foramen magnum. Through this region of the human body bundles of information flow between the brain and the body. A theme which has occupied Bernd Fischer for many years and which appears to have numerous associations with the location of the installation. The entire glass wall is 8 meters long and can be pushed together in partial segments so as to create a variety of visual effects or alternatively, to allow a clear view through the window.

Technical specifications
The overall size of the installation is 270 cm x 800 cm. It consists of six individual safety glass panels each measuring 260 cm x 95 cm. These can be very easily moved along three rails set parallel to one another. The weight of the glass is distributed over the floor. Bernd Fischer used very light-fast, extremely mechanically durable colors which can also withstand high temperature fluctuations.
In order to decrease the transparency the artist painted the six glass plates with a colorless caustic substance. On each of three panels the colors crimson and orangey-yellow were applied over the entire surface by means of screen printing.
The techniques applied by Bernd Fischer allow his glass painting to be used in outdoor areas as well. By correlating the color system and picture motif he is able to alter the degree of transparency and adapt the panels to special demands. The techniques can be used for a variety of functions.
» Info-Download (german pdf)
» Glasbau Frommen / Kunst am Bau
The bank vacated the building in 2013. The glass painting was no longer needed. It has been in the possession of the Protestant community Wicherngemeinde in Rüsselsheim since 2015.